Complete
Carpet, Upholstery, Tile & Floor Care
Carpet Cleaning Colorado Springs
Two Decades of Experience
Fair pricing and top notch service
Complete customer satisfaction
Carpet Cleaning Colorado Springs
Helping You Love the Place You Call Home
Your home should feel warm, comfortable, and inviting. It should feel safe and welcoming. And it shouldn't be defined by mysterious stains on the carpet.
That's the philosophy that drives Stagecoach Steam Cleaning, your local carpet cleaning and interior care expert! We're here to bring out the finest in your exterior… starting from the bottom up.
You have plenty on your plate. And with an ever-growing list of home maintenance projects, other to-do's can fall to the wayside.
We tackle those to-do's for you. Offering full-service interior solutions, we help your home really feel like home. Our services include:
Ready For Amazing Service?
Let's Get Started!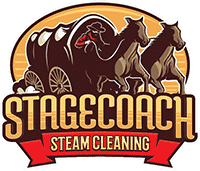 A New Approach to Customer Service
We're proud to do our services a little bit differently. For our team, the goal is to create a community of long-term customers. So we always bring the best to your property - because we really don't think you should ever settle for less. Our services always incorporate:
2 decades of experience in carpet cleaning: We've been industry for more than 20 years, and we balance our long-term knowledge with ongoing professional development
Fair pricing and top notch service: Superior quality doesn't have to drain your bank account. We always structure our rates competitively.
Complete customer satisfaction: If a customer isn't 100% happy with their service, we still have work ahead of us.
We care about your interior. But more than anything, we care about you. When you choose Stagecoach Steam Clean, you're getting the quality your home needs to be supremely comfortable, to feel inviting, and to maintain property value. It's the perfect blend - and when we apply it to your property, the result will completely transform the place you call home!